Until 12/31/2022 you can earn points for every night's stay at Starhotels in Italy, Paris and London. Redeem your points within this deadline for fantastic reward nights, valid for two people in double room, including breakfast (city tax excluded).
In the table you will find details regarding points you can earn for each night and points needed to redeem for each reward night. The best occasion to stay in the heart of some of the world's most beautiful cities.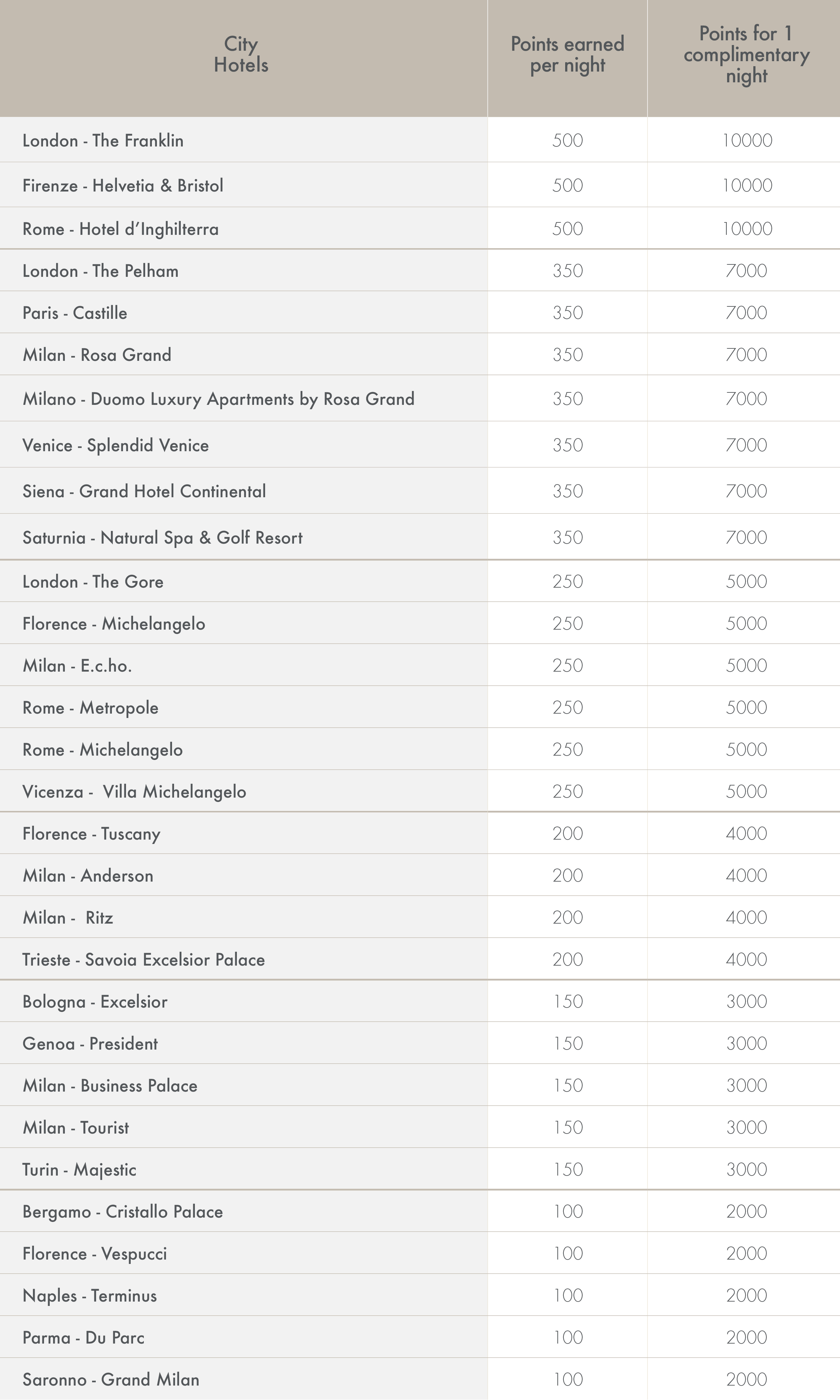 Points are accumulated exclusively for nights booked online in the dedicated I AM STAR-EXCLUSIVE OFFERS area of the Starhotels website or booked calling the Starhotels Reservations Center. The points must be personally used by the member.
Nights booked through other channels (email, other websites) and reward nights do not qualify for points.
Points accrued will be credited to your personal account from the third day from the check-out date.
Points can be accrued and redeemed for reward nights until the December 31, 2022 deadline, unless further extensions to the program are announced by Starhotels.
Points accrued and not used by December 31, 2018 (expired) have been deleted from your personal account statement.
From 1 January 2022, is it possibile to accumulate new I AM STAR points in order to win fantastic reward nights.
A limited number of rooms is reserved in each Starhotels each day for the Reward Nights. Reward Nights will be confirmed upon availability (except during fairs and special events).